Education makes a difference: Learning for the future
| 01. März 2021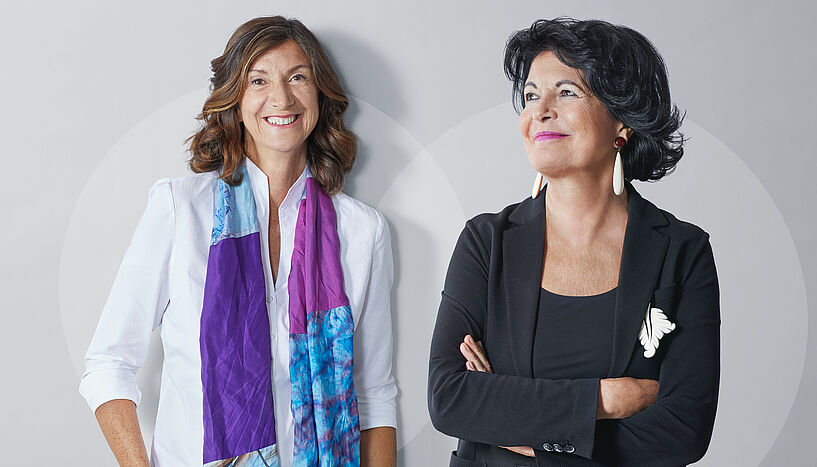 University of Vienna alumna Vera Popper and educational psychologist Christiane Spiel contribute their research results to society. In the interview, they talk about the school of the future, the challenges of digitalisation and the role of the university.
In a nutshell:
- Self-organisation: Schools should increasingly promote interdisciplinary competences.
- Evaluation: Identifying the objectives, impact model and effect of a measure and making them measurable ensures quality.
- Educational psychology concepts can strengthen teams and increase people's experience of self-efficacy.
uni:view: Christiane Spiel, as an educational psychologist, you have worked with colleagues to assess the impact of school closures on learning and learning success. What conclusions do you draw from the results of your assessment?
Christiane Spiel: The COVID-19 lockdown shows us that schools must increase their efforts to systematically teach interdisciplinary competences such as independent learning. A person who is able to learn independently can always acquire new knowledge or brush up on existing knowledge. The second area is digitalisation. Schools have received the necessary boost to become more digital. However, apart from the equipment, relevant educational approaches and didactics have to be considered, too.

uni:view: Vera Popper, as a coach and consultant for companies, during the lockdown, you were also concerned with the issue of working from home. What did you observe?
Vera Popper: My experience with the issue of working from home is ambivalent. A lack of exchange apart from the screen means that a lot of learning that normally takes place informally in breaks and conversations does not happen. After all, we are not limited to our head, but also perceive many things intuitively through our body. It is important to take a closer look now: What are the advantages of working from home – and I am not talking about the costs here? What do you want to continue? And where is it important that there is room for the person as a whole?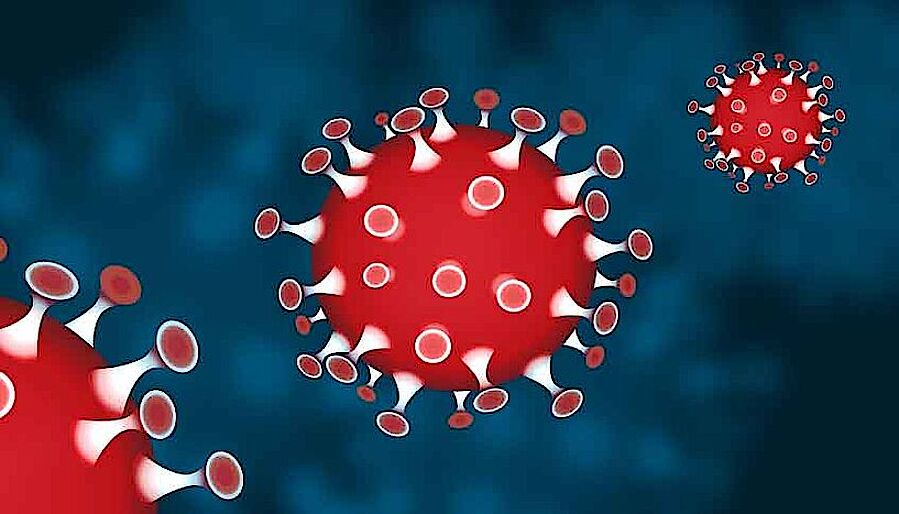 Coronavirus: How it changes our lives
From transformations in our family life to the impact on logistic chains: Experts of the University of Vienna discuss the consequences of the coronavirus in different areas. (© iXismus/Pixabay)
Click here to get to the coronavirus dossier (in German)
School of the future
uni:view: What are the major questions of the future that your disciplines will have to answer?
Spiel: In the field of education, we need to consider which competences young people need in a time and society that are constantly changing. These competences are self-organisation and basic digital skills, but also courage, self-confidence, solidarity and the ability to assume responsibility. Schools will have to create learning opportunities for that as well as for learning how to cope with change. For that purpose, more tasks with open solutions that can be dealt with in teams and to which everybody can contribute are needed.
Popper: Our profession is important for supporting the necessary change in attitude. In my coaching practice, I observe that the people dealing with essential questions of life are getting ever younger: How can I lead a good life? How can I work in a meaningful way? When machines take over more and more work, we have more time. We need to consider how we want to use this time. We have to know our strengths and interests because traditional professions will no longer exist in the way they did before.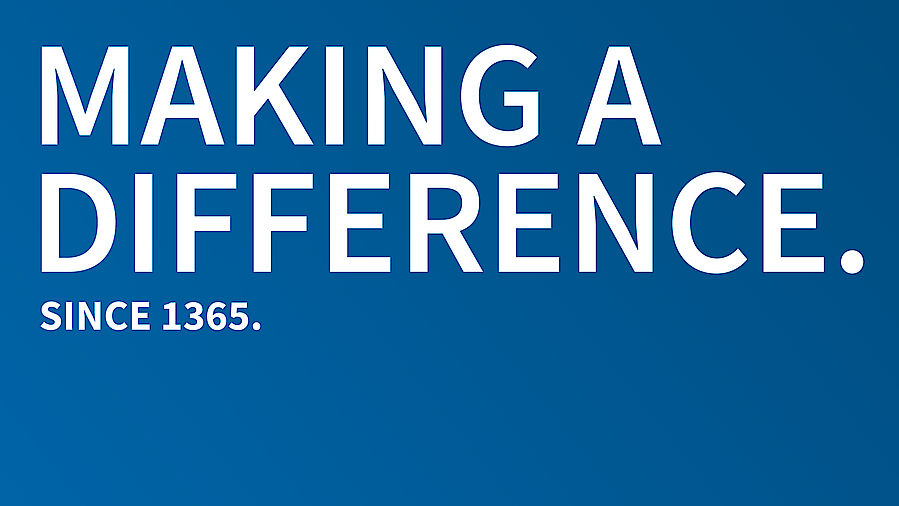 Making a difference. Since 1365.
The University of Vienna cooperates with the business world, culture and society in research projects. About 10,000 students graduate from the University of Vienna every year. The University prepares them for a professional career and encourages critical thinking and self-determined decision-making. As part of the thematic focus 'Making a difference. Since 1365', we demonstrate the manifold ways in which the University of Vienna contributes to our society.
uni:view: Could you give us an example of where you see the impact of your daily work?
Spiel: I have done research on the prevention of violence in schools for a long time and was asked by the Federal Ministry to set up a national strategy for the field of education. We have, therefore, developed and evaluated a prevention programme for schools and we have trained staff who accompanied the schools during its implementation. Our programme significantly reduced the scale of violence in schools.
Popper: When I work with teams and create processes according to the concepts of educational psychology – which means that they are based on competence, strengths and resources – completely new dynamics emerge. It is one of the most beautiful forms of feedback when people start to feel confident about something.
Christiane Spiel is the head of the Third Mission Project at the University of Vienna focusing on actively and consciously taking responsibility for society. For Spiel, this implies "making academic findings accessible to the public and willingly contributing to social discourse". The second key priority of the project is to transfer technologies and innovations through cooperation with the business world.
Achieve own goals
uni:view: Christiane Spiel, what role does practice-oriented research play in your courses?
Spiel: I regularly integrate my research results into my courses. Apart from independent learning, motivation to learn and the prevention of violence in schools, they also relate to gender stereotypes as well as to evaluation and implementation research. I also discuss with students the intervention and prevention programmes that we have developed, or the impact of measures taken by politics or companies that we have evaluated.
Why study at the University of Vienna?
The University of Vienna offers a wide range of courses and degree programmes. With more than 180 degree programmes at 15 faculties and 5 centres, it is the largest university in the German-speaking countries. As part of the 'Humans of University of Vienna' series, students enrolled in the degree programmes in Teacher Education and Psychology explain what student life at the University is all about and why they decided to study at the University of Vienna.
uni:view: Vera Popper, you completed your doctorate at the Faculty of Psychology at the University of Vienna and then ventured into self-employment. What has the University of Vienna given you
Popper: I work in different contexts to find out with a person, a team, a group or an organisation how they can achieve certain goals. For this purpose, the 'conceptual tools' that I acquired at the University are very useful. I can offer methods, theories, concepts and models that are well-founded and reduced in complexity at the same time. When I look back, having time was one of the greatest gifts for me at the University of Vienna. Concentrating on a topic, intensively dealing with questions conceptually and in exchange with others – that is how new ideas emerge.

uni:view: Thank you for the interview! (sn)
Christiane Spiel is Professor of Educational Psychology and Evaluation at the Faculty of Psychology. Spiel studied Mathematics, History and Psychology. She is the founder of educational psychology.
Vera Popper works as organisation consultant, coach, psychologist and teacher at the University of Vienna. From 2008 to 2012, Popper furthered her evaluation competences while working on her doctoral thesis at the Department of Applied Psychology: Work, Education, Economy. She and Christiane Spiel have carried out several evaluation projects together.