Wenxu Chen: Mit dem Non-EU Teaching Mobility Program an die Universität Wien
| 06. Juli 2015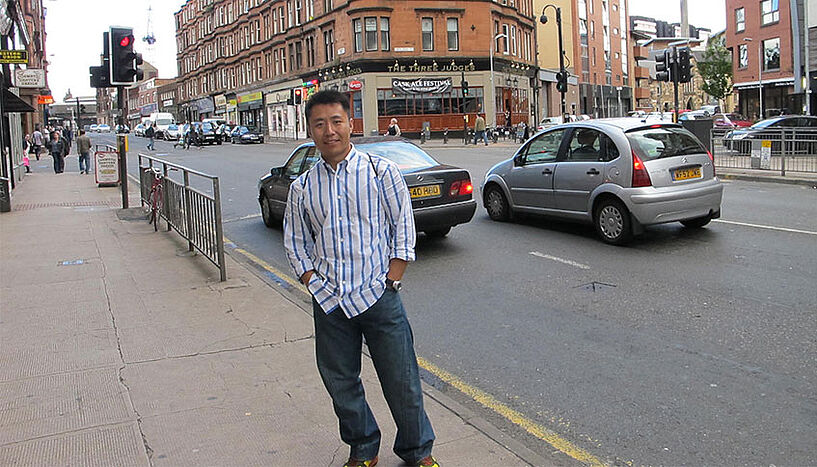 Wenxu Chen, Professor an der Nankai Universität in China, hat sich für 2015 ein besonderes Reiseziel ausgesucht: Das Sommersemester verbringt er am Institut für Publizistik- und Kommunikationswissenschaft der Universität Wien. Im Gepäck hat er kritische Perspektiven und Theorien zu Massenmedien.
uni:view: What was your motivation to participate in the Non-EU Teaching Mobility Program?
Wenxu Chen: As an assistant professor at Nankai University, one of the global partner universities of the University of Vienna, I am greatly honored and thankful to participate in the Non-EU Teaching Mobility Program and to come to Vienna. With regards to my motivation, there are three main considerations for my academic mobility to the University of Vienna. Firstly, as an individual faculty member, I wish to boost mutual scholarly exchanges and communication between the University of Vienna and my home university and strengthen the further cooperation in all aspects. Secondly, I intend to learn more from my European peers and colleagues via face-to-face dialogues and collaborative research. Academic sparks come from comparison and collision. Thirdly, Vienna's geographic and cultural position makes the University of Vienna a hub for numerous international academic fields in research and teaching. It is each scholar's dream to teach and research in Vienna.

uni:view: During your stay at the Department of Communication you will teach the class "Theories of Mass Communications". What will it be about?
Wenxu: The course provides students with critical perspectives on the mass media in contemporary society. It teaches students to look at media constructions and representations through the lens of mass communication theories informed by semiotics, postmodern thoughts, Sinophone communication, and other critical traditions of scholarship, including gender studies and power theories. Communication technologies – from radio to film and television, from telephone to satellites and social media – are now an indelible part of the socio-cultural landscape of modern civilizations. They not only affect our day-to-day existence, but also have an impact on the way we see ourselves as individuals or members of a particular community, society and country, as well as the world at large. Practices of localism, nationalism and transnationalism are also examined.

This course focuses on selected mass communication theories for studying communication phenomena. Combining them with the cultural studies approach, it explores issues of identity, for example the self, the community, the nation and the globe, and representation for example class, race, sex, gender and sexuality, articulated in and mediated through the mass media.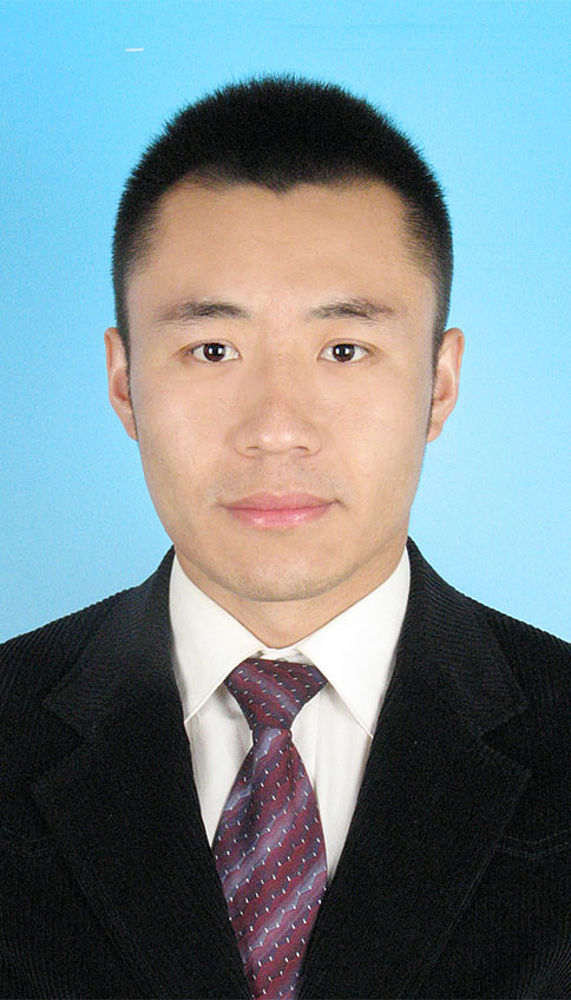 Wenxu Chen (PhD, Peking University) is an assistant professor and researcher at the Faculty of Marxism, Nankai University, China. He was a visiting scholar in 2010 at the University of Groningen, the Netherlands, and Post-doctoral Fellow in 2013 at the University of Macau, Macau SAR. He is a member of both the Association for Moral Education (AME) and the Asia-Pacific Network of Moral Education (APNME). His research focuses on intercultural communication, political publicity, Marxism theory and sinology.
In addition to semiotics, the course also looks closely at the question of media audiences: What are they? Who are they? They are massive, but are they a monolithic mass? Finally the class will critically explore aspects of Global Hollywood: What is Global Hollywood? What happens to Global Hollywood outside its home turf? How is Hollywood resisted, even co-opted? Can that happen? Is the future Hollywood? Last but not least, it explores a new area of critical inquiry: Sinophone communication. Lectures, tutorials, presentations and assignments are primarily derived from, though not exclusive to, the reading material in the bibliography.

uni:view: Which outcome do you expect from the Non-EU Teaching Mobility Program?
Wenxu: From the Non-EU Teaching Mobility Program I expect the following outcomes: Firstly, to learn about the teaching and evaluating systems here at the University of Vienna, and to introduce my home university's related operation systems to my counterparts, finally to make objective comparisons between diverse systems. Secondly, to open my academic horizons and get to know what the international scholars are following and focusing on, and to make myself close to the forefront of my research fields. Thirdly, to establish new scholarly links with the European universities and invite more international faculty members to give lectures and seminars at Chinese universities. I am quite interested in the Non-EU Teaching Mobility Program which provides an academic exchange platform for global scholars, and I am definitely willing to recommend the Non-EU Teaching Mobility Program to scholars I am acquainted with.

uni:view: What would you like to do in Vienna/Austria besides teaching?
Wenxu: This is was my second visit to Vienna/Austria. I love this great city very much. Besides teaching, I would like to explore the local people's lives here and learn more about the past prosperous history. What's more, it is my biggest dream to enjoy the world-class performances and operas in the Vienna State Opera. If convenient, I wish to visit other cities, such as Graz, Linz, Salzburg and Innsbruck. (red)
Im Frühjahr 2014 richtete das International Office eine neue Fördermaßnahme ein: Das Non-EU Teaching Mobility Program. Mit diesem können WissenschafterInnen von außereuropäischen Partneruniversitäten für eine geblockte Lehrveranstaltung an die Universität Wien geholt werden. Lehrende der Universität Wien sind eingeladen, ihre Kontakte an den gesamtuniversitären Partneruniversitäten der Universität Wien über das Programm zu informieren und/oder gezielt KollegInnen aus dem Ausland zur Bewerbung ermutigen. Nächste Einreichfrist: 1. Februar 2016