"We need to keep teaching alive and informed by research"
| 22. Oktober 2018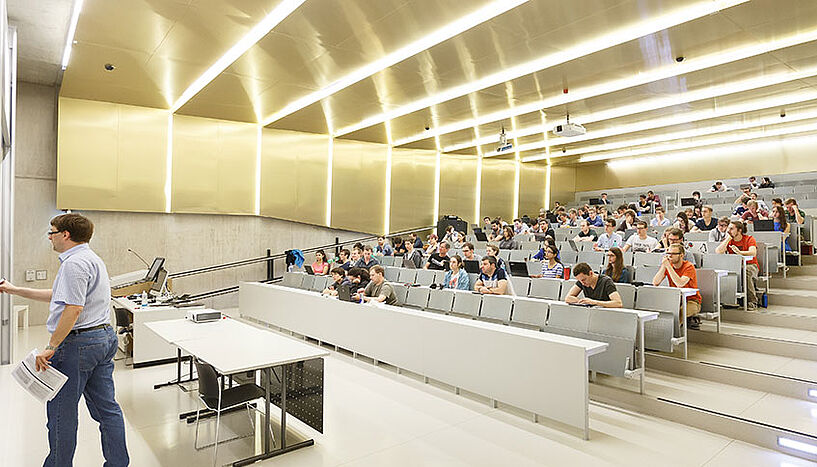 Increasing interdisciplinary teaching and studying – that is the goal of a project called "Vernetzte Modularisierung" at the Faculty of Social Sciences. uni:view talked to former project member Alexandra Meyer and higher education expert Paul Blackmore about the challenges of interdisciplinarity.
uni:view: How did the project "Vernetzte Modularisierung" evolve?
Alexandra Meyer: The project started in 2013 as an open broad task. We wanted to develop a new interconnected curriculum in the social sciences at the University of Vienna in order to bridge the four disciplines of sociology, cultural and social anthropology, political sciences and communication science. When I entered the project in 2015 we were still in the process of talking about what social sciences really are. Breaking it down and translating it from a conceptual level into practice was quite a work. This autumn semester, the first actual lectures and classes will start.

uni:view: What are the challenges of working interdisciplinary?
Paul Blackmore: Interdisciplinarity is quite hard because faculties are all brought up to be anthropologists or communication experts and they all speak slightly different languages. Working interdisciplinary means that people can work across the range of disciplines in a much more fluid and flexible way and most people do not have that experience in their academic background. You are asking for a lot of understanding, flexibility and the ability to cope with ambiguity.

Meyer: The main challenge we experienced throughout the project was that, as Mr. Blackmore said, we speak different languages and have different approaches to quite similar topics. So one challenge is to bring these languages together and another one is that everybody tries to defend their discipline. It is always a give and take and you have to make compromises.

uni:view: On the plus side – what are the advantages of working interdisciplinary, especially in the social sciences?
Meyer: Ultimately, we are all working towards the same goal – we want to understand the world we live in a bit better, and if everybody just sits on their own field, we cannot do that.
Blackmore: Universities are organised in disciplines and the world is organised in problems. That is the problem you have to get across. We tend to become more and more specialists, but the more specialists we become the more capable we need to be to talk to other people. You need to have both: depth and breadth at the same time and that is what interdiscplinarity can do if it is done well.

uni:view: How can we achieve interdisciplinarity in teaching and studying?
Blackmore: At first, you need to put some interdisciplinary elements into the curriculum. But the most important thing is how people approach it. It is really tricky for a faculty to get their heads around it, and it is challenging for students. If you just present it as something that students have to do, they will not see the point of it.

Meyer: The longer you are socialised in one discipline, the harder it gets. In the project, we tried not to design courses on interdisciplinarity. Rather, we started by identifying relevant problems such as climate change, migration or new media and then had input from different fields and degree programmes. Then, it gets interdisciplinary kind of by itself.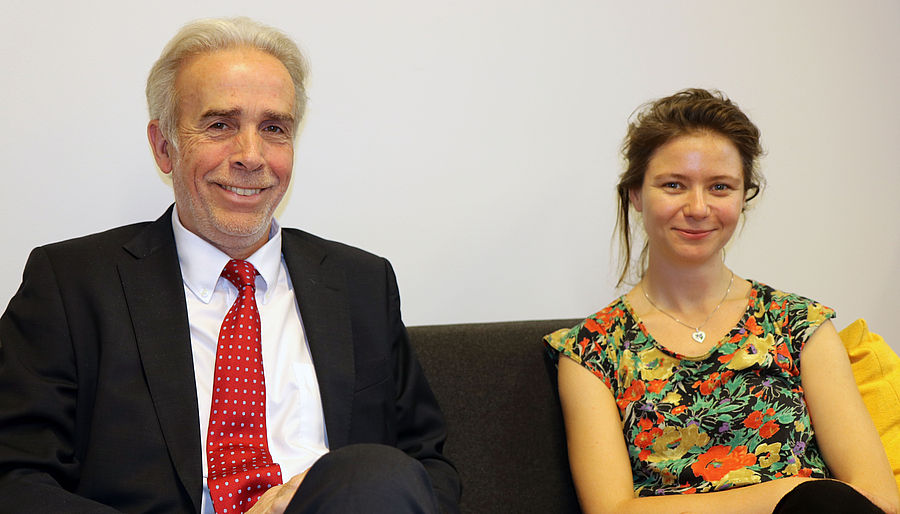 Paul Blackmore, Professor of Higher Education at the King's College was a guest at the kick-off event of the project and held a lecture about "Social Sciences in a Complex Globalised World! Challenges for Interdisciplinary Teaching and Learning", Alexandra Meyer was part of the project team. (© University of Vienna)
uni:view: Besides interdisciplinarity, what challenges are universities facing today?
Blackmore: Another thing is that research and teaching are increasingly separated and done by different people. We really need to keep teaching alive and informed by research. A whole lot of research in all sorts of areas is now interdisciplinary¬. That is one of the things this University has to offer: It has good research and that, in theory, informs its teaching – but it only informs its teaching if the research is up to date, which means in part interdisciplinary and also if it is brought into the curriculum.

Universities are under the pressure of being globally excellent. At the same time there is a huge inclusion agenda about the kind of students and the kind of curricula that are available to them. What I am working on at the moment is looking at universities that are trying to be top universities and asking them how they do it, given that they all have limited resources.

uni:view: And how can a university become top of the league?
Blackmore: One of the problems with global league tables is that they elevate a particular kind of university. It basically presents Harvard as being the perfect university and every other university is trying to be like Harvard. The problem is that we do not need a thousand Harvards. Rather than saying you want to be a top university, you better first of all question what you mean by that. (pp)

The project "Vernetzte Modularisierung" aims to connect the four bachelor's programmes at the Faculty of Social Sciences with interdisciplinary courses and lectures. In the autumn semester 2018/2019, the first practical research course (Forschungspraktikum) and a lecture with exercise (VU) start at the Department of Communication.