Cooperation makes a difference: 'Understanding people's behaviour in times of crisis'
| 16. Oktober 2020
Opinion pollster Sophie Karmasin and behavioural economist Martin Kocher from the University of Vienna conduct research for our society. In this interview, they talk about joint projects at the intersection of economics and opinion research and the 'megatrends' following the corona crisis.
Update, October 2021: According to a report by the Austrian Press Agency (APA) on 23 October 2021, Sophie Karmasin will no longer be working for the Institute for Advanced Studies (IHS) for the time being. "The cooperation will be suspended" until all allegations have been clarified. (Source, APA, 23 October 2021)
Interview 16 October 2020:
uni:view: Sophie Karmasin, you are examining opinions and attitudes. Martin Kocher, your work focuses on human behaviour and its impact on economy. Why are you working together?

Sophie Karmasin: Because we complement each other perfectly. I survey people directly, while Martin Kocher presents the broader economic picture and provides the academic basis.

Martin Kocher: For us, surveys are a method that helps us to better understand human behaviour. Therefore, the input of opinion pollsters is often highly relevant to us – either as a starting point or as a supporting means for our work. Opinion research helps us to first find out what attitudes people have – and then to analyse why they take certain decisions. Our cooperation has led to the foundation of Insight Austria, a research unit at the Institute for Advanced Studies (IHS) specialising in behavioural economics. Insight Austria addresses practical issues related to findings in the field of behavioural economics. We conducted large-scale studies that are also interesting for basic research. In addition, doctoral candidates and student assistants from the University of Vienna work at Insight Austria time and again.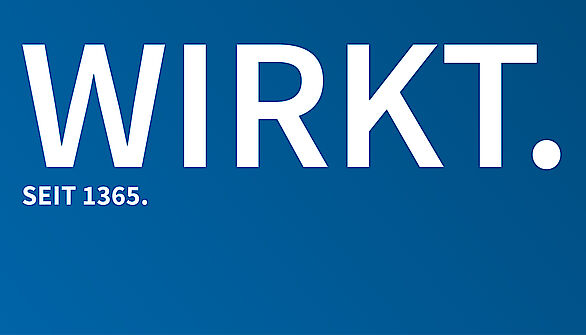 MAKING A DIFFERENCE. Since 1365.
The University of Vienna cooperates with the business world, culture and society in research projects. About 10,000 students graduate from the University of Vienna every year. The University prepares them for a professional career and encourages critical thinking and self-determined decision-making. As part of the thematic focus 'Making a difference. Since 1365', we demonstrate the manifold ways in which the University of Vienna contributes to our society.
Resilience and changes caused by the coronavirus crisis
uni:view: The latest example of this cooperation is a study about the effects of the coronavirus crisis. What can we expect?

Martin Kocher: Crises usually strengthen the ongoing structural change. We are talking about 'megatrends', such as environmental awareness, digitalisation or regionalisation. There is a strong focus on these issues now, but it is hard to predict what will be left of it in two or three years. A lot depends on how long the economic crisis persists and how deep it will be. Experience has shown that some behavioural effects are forgotten quickly.

Sophie Karmasin: Of course, you also have to consider this issue from a systemic perspective. Addressing these 'megatrends' now already makes a difference. This is why I believe that many effects of the crisis will prevail. To be more resilient to crises, companies will become more digital – the buzzwords being e-commerce and working from home. And the consumers react to this development as well. In this context, we compensated for a lot of things we had previously failed to do. We have been talking about working from home for a long time and suddenly it was possible for 80 % of employees. I do not think that we will backslide into 'the time before corona', at least not fully.

How does the corona crisis influence your work?

Martin Kocher: It is becoming more difficult to understand and predict behaviour. In normal times, people change their behaviour gradually. However, during the crisis, we observed that people changed their behaviour drastically. Developing models that help us understand these behavioural changes is one of our main tasks now.

Sophie Karmasin: Due to the crisis, new topics, such as digitalisation, popped up. Everybody wants to know: How much will we have to change? When everybody changes to working from home, it has far-reaching effects, for example, regarding mobility. This makes our research more short-lived and entirely new questions arise. A positive effect of the crisis is that it showed how important it is to involve the people in the decisions being taken. New patterns are being shaped now. The question is: What do people think and what do they want? We particularly need qualitative opinion research now to answer these questions.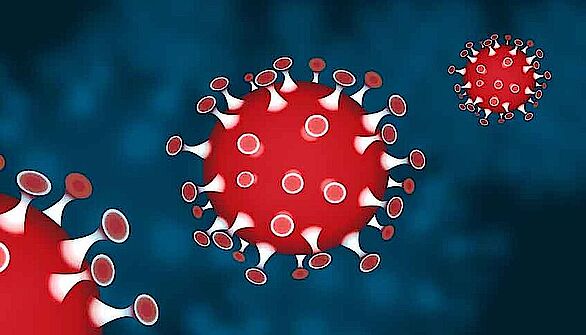 Teaching benefits from practice
Martin Kocher, to what extent is the cooperation with partners in practice relevant to your teaching at the University of Vienna?

Martin Kocher: Even when teaching theory, you always need to have some examples up your sleeve, particularly in the bachelor's programmes. I find that it is extremely helpful to present fascinating examples, also from practice that are also relevant for students, especially in introductory courses. Of course, this is very interesting for the students.
Why study at the University of Vienna?
The University of Vienna offers a wide range of courses and degree programmes. With more than 180 degree programmes at 15 faculties and 5 centres, it is the largest university in the German-speaking countries. As part of the 'Humans of University of Vienna' series, students explain what student life at the University is all about and why they decided to study at the University of Vienna.

What have you learned from your cooperation?

Martin Kocher: I have learned a lot about politics, about the process of scientific policy advice and the related difficulties.

Sophie Karmasin: As an opinion pollster, I learned that it is important to have a substantiated approach based on hypotheses. As a politician, I learned to appreciate the academic perspective: Theory-driven perspectives can provide an incredible wealth of inspiration.

uni:view: Thank you very much for the interview. (bw)


In a nutshell
- Opinion research and behavioural economics are tools used for the planning and evaluation of measures.
- COVID-19 as an example: The coronavirus crisis accelerates megatrends such as environmental awareness, digitalisation and regionalisation.
- Theory-driven perspectives provide inspiration for (political) practice.

Martin Kocher is Professor of Behavioural Economics at the Department of Economics and at the Vienna Center for Experimental Economics of the University of Vienna. Furthermore, he is Director of the Institute for Advanced Studies and President of the Austrian Fiscal Advisory Council.

Sophie Karmasin is opinion pollster and was Federal Minister for Family and Youth from 2013 to 2017. She studied Psychology and Business Administration in Vienna and Salzburg.