Many perspectives on global challenges
| 19. April 2018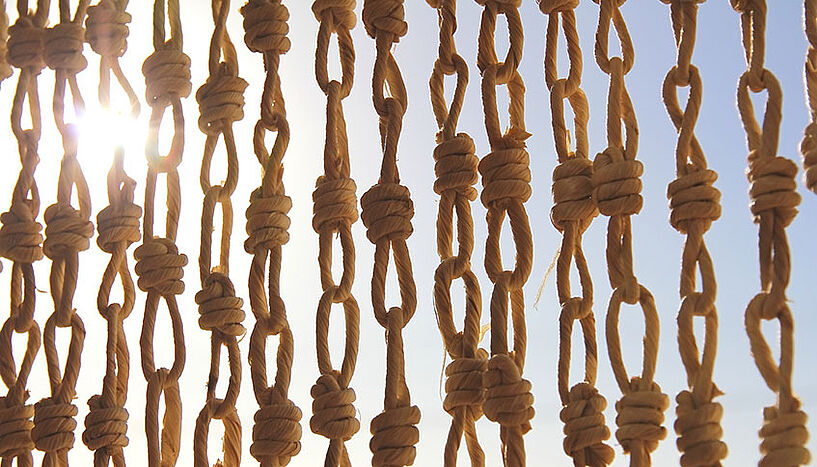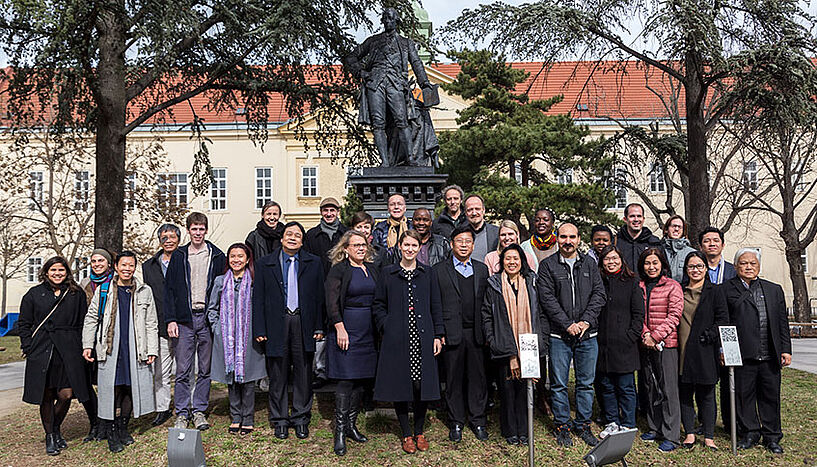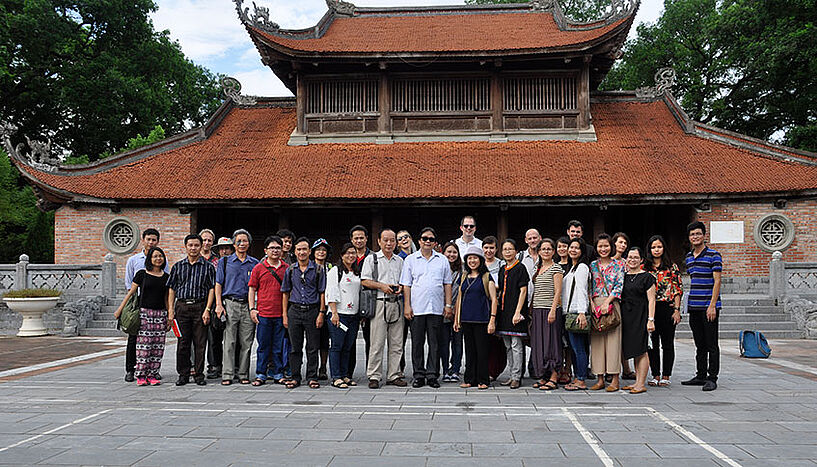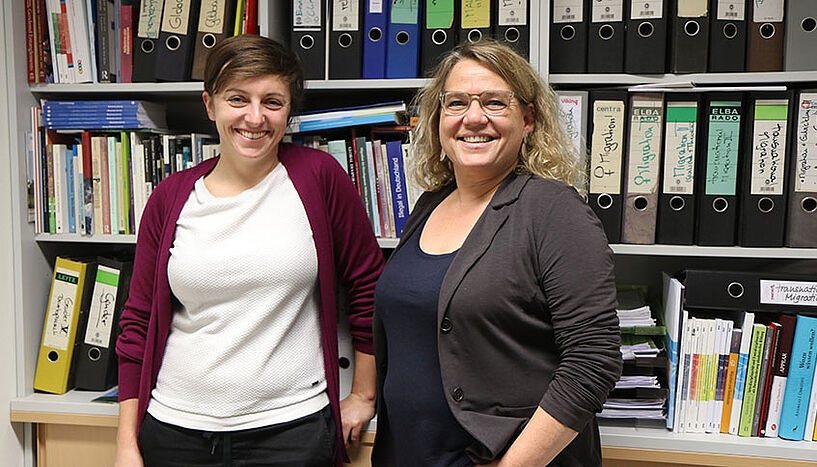 The Erasmus+ project "KNOTS" aims at establishing dynamic knowledge networks of multilateral and transdisciplinary studies. Coordinated by the Department of Development Studies at the University of Vienna, it brings together three European and five Asian universities.
Many global challenges cannot be analysed and discussed from only a disciplinary perspective. Rather, a transdisciplinary approach is necessary. That is the idea behind the EU project KNOTS, coordinated by Petra Dannecker from the Department of Development Studies. "Within the project we put our focus on three issues: migration, social inequality and climate change. We use these three global challenges as a starting point to think about new transdisciplinary frameworks for research and teaching, which could hopefully help us tackle these issues in the future."

Building capacities

The main objective of the Erasmus+ project is to build capacities in the Asian partner countries as well as in Europe. "We thought that this is a unique opportunity to institutionalise the bilateral collaborations the University of Vienna already has with Thailand and Vietnam", says Petra Dannecker. "Since the universities in South East Asia articulated a similar need for transdisciplinary teaching and research, we took the chance to bring our expertise together and include partners from the Global South." Three Vietnamese universities and two universities from Thailand are the Asian project partners; one German and one Czech university are the project partners in Europe.

A different kind of project

Another relatively new approach is the inclusion of non-academic actors, such as NGOs. They are not only experts in the fields of migration, social inequality and climate change, but also deal with these issues on a daily basis. "People working in the field have different experiences and therefore a different kind of knowledge", says Dannecker. "After one year, we can say that this approach works very well in Thailand; in Vietnam it is a bit more difficult. Reasons for that are the limited possibilities our partners have in a system which is – to a certain extent – still authoritarian."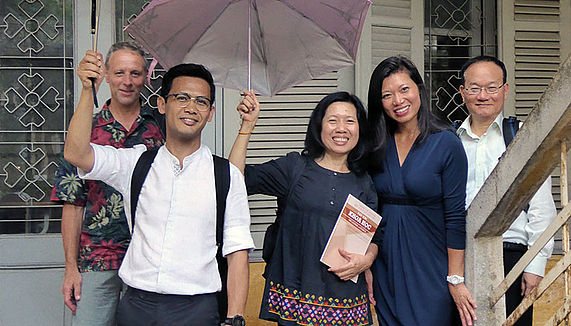 KNOTS colleagues from the University of Bonn, the Southern Institute of Social Sciences (Ho Chi Minh City) and the Chulalongkorn University (Bangkok) hiding from the rain after a meeting in Ho Chi Minh City. (© University of Vienna/Michaela Hochmuth)
Impact on networking

For Petra Dannecker and her project manager Michaela Hochmuth, it is important that all project partners are on the same level. "It's not that we from the Global North want to tell the people in the Global South what to do. In our partnership, everybody's voice weighs the same, and we decide things together. We hope that the project might have an impact on the participating universities with regard to their own networking. Our goal is for them to position themselves as important institutions with regard to transdisciplinary knowledge."

Teaching manual

Currently, Petra Dannecker, Michaela Hochmuth and her partners are working on the development of teaching manuals. "The idea is to have a tool to educate trainers who can use it further. In the end, after the two years, it would be wonderful to have such a teaching manual that could also be used here in Vienna", Dannecker explains and Hochmuth adds, "Our aim is that all the partners bring their knowledge back to the faculty and distribute the teaching manual to other people, so that is does not only remain with the project members."

Field trips

KNOTS was launched in Vienna in March last year, followed by a round trip through Asia in June, and a summer school and field trip in Vietnam. Another summer school and field trip are planned to take place in July at the Chiang Mai University. These events will focus on transdisciplinary teaching in the area of climate change. "The idea is to try out the teaching manuals that we are developing right now and create an exchange with our partners and the participants of the summer school. It's not supposed to be a strict curriculum. Rather, the idea is to establish guidelines with regard to transdisciplinary research, which can then be used in different disciplines by different researchers."
Erasmus+ is part of Europe2020, the EU's growth and employment strategy aimed at overcoming the current crisis. Many of the activities listed under Erasmus+ are aimed at achieving this objective. They focus on increasing innovatory strength and competitiveness, reducing (youth) unemployment, improving training and further training systems and increasing networking between the higher education sector and business. The International Office assists interested University of Vienna staff in identifying opportunities and implementing projects.
For all partners, it is important to see and experience other strategies and rationalities, embedded in different political and historical structures – the inclusion of different knowledge from different perspectives so to say. Students from Vienna will also participate in the summer school to see how topics and issues are discussed in a multicultural and multidisciplinary context. In turn, guests from Thailand will come to the University of Vienna next semester to teach here. "It's a vice versa exchange. KNOTS aims to create a space where a space where people can discuss and include different kinds of knowledge", says Dannecker. (td)

The EU project KNOTS (Fostering multilateral knowledge networks of transdisciplinary studies to tackle global challenges) started in October 2016 and will end in October 2019. Coordinated by Professor Petra Dannecker from the University of Vienna, the project partners are the Charles University in Prague, the Chiang Mai University, the Chulalongkorn University, the Ho Chi Minh City Open University, the Southern Institute of Social Sciences, the University of Bonn and the Vietnam Academy of Social Sciences.