Investigating art experience
| 08. Oktober 2021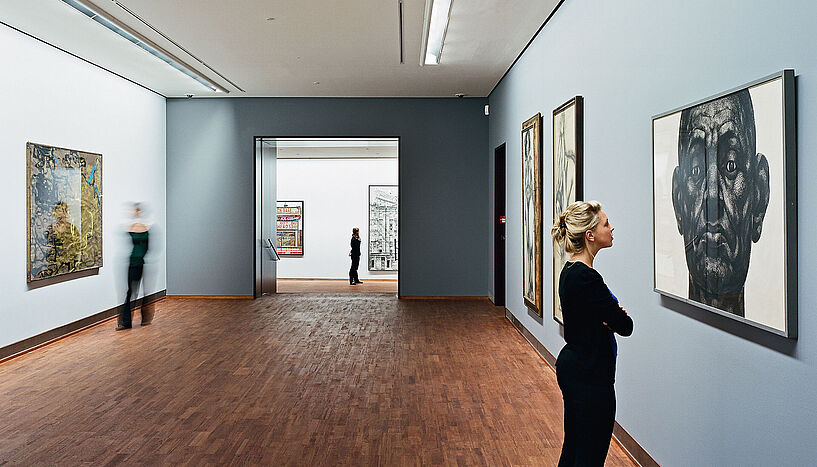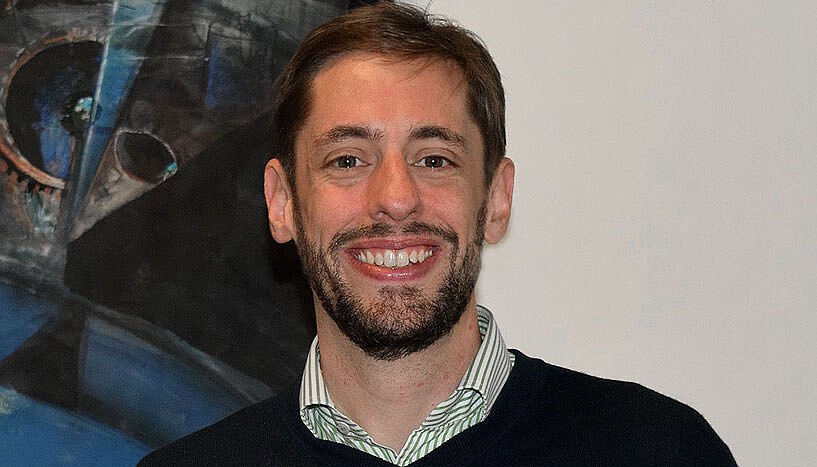 Chills, awe, satisfaction or even a changing worldview – artwork can provoke strong reactions. In a recent EU project, Matthew Pelowski from the University of Vienna conducts empirical experiments in several European museums. His goal: Shedding light on the psychological aspects of our fascination with art.
How do people feel, think and even change by looking at art? Matthew Pelowski, psychologist at the University of Vienna, holding an art diploma himself, has always been fascinated by these questions. "Although it is generally agreed that art evokes emotions, the nature of these experiences and how emotions are perceived, is still a debated issue", says Pelowski. In the EU-funded project ARTIS, he and his colleagues address these aspects with empirical research in museum, gallery and public spaces, among others the Albertina in Vienna, to find out how emotions interact to form aesthetic experiences.
Uncovering the nature of aesthetic experience through data
The international project is embedded in ongoing research endeavours of the Faculty of Psychology at the University of Vienna. The faculty was the first psychological faculty with a research focus on visual empirical aesthetics, thus studying the relation between a stimulus and human perception. Internationally, it has a leading role in psychological empirical art research. The methodological approaches used in the ARTIS framework reach from surveys and mathematical modelling to mobile eye tracking, integrated cameras and movement tracking in the art space. One of the most exciting approaches, regarding its potential, is using mobile brain scanning: Near infrared light shows how our brain is responding to artworks. "The light goes through skin and bone, but it reacts differently to hemoglobin, and thus can tell you where oxygen is flowing in the brain. When it touches the brain, mass light is refracted and discloses how active different parts of the brain are while looking at art", explains Pelowski.
Matthew Pelowski is a psychologist specialised in brain imaging, aesthetics, social neuroscience, and museum studies. His previous research stations include Nagoya University and the University of Copenhagen before joining the EVA lab at the University of Vienna in 2015. He is the principal investigator of the EU project ARTIS (Art and Research on Transformations of Individuals and Society). Just recently he received a highly endowed research grant for his research about the role of creativity in dealing with Parkinson's disease.

Museum studies under COVID-19 measures
"We were already able to do a few of these things", says Pelowski. "We could see that empathy and prosocial attitudes like xenophobia or environmental awareness change before and after engaging art". However, due to the pandemic the (art) world temporarily came to a standstill, as did many of the museum studies. During this time, the psychologists around Mathew Pelowski had the great opportunity to collaborate with a gallery in Berlin-Wedding that remained open thanks to a street-facing display window. "We have been able to do testing there – under COVID-19 measures."
The difference between bento boxes and art experience
Since a lot of museums made their exhibitions available in a digital format, the research team also conducted some online experiments as well. MacKenzie Trupp, PhD student in the Vienna Doctoral School of Cognition, Behaviour and Neuroscience (CoBeNe), studied an online exhibition on Monet's water lily paintings in order to find out if looking at art on screen makes people feel less lonely. "The data suggest that online art makes you at least feel less worse, less anxious and less stressed", summarises Pelowski. Interestingly enough, the researchers came to similar conclusions testing the effects of a curated exhibition about Japanese bento boxes. "A bento box is not art but it was just as good in making people feel better."

This raises questions about what are the actual mechanisms whereby people feel better when briefly engaging art, says Pelowski. It might be that the key points are more basically doing something interesting, engaging, visually stimulating, or even, just doing something to take your mind off of your current COVID situation.
uni:view: Mr. Pelowski, why is creativity an important value?
Matthew Pelowski: "Creativity, and the ability to make art and to appreciate art, has probably always been important to humans. A visit to a Natural History museum, a cave wall, of course an art museum, even an elementary school classroom, will tell us that we give a special importance to those who can make something visually appealing or novel, or who can tell a powerful story or create an important experience by changing our environment. Creativity is just as important today. We look to art to help us explore the world and our society, to appreciate our worlds and ideas in new ways, or even to change how we feel, give ourselves a moment of pleasure or intellectual challenge, or even to escape or to enter and share the world of another human. This is supported, especially in Austria, by the amount of time, money, and space we devote to the arts."

Read more about values an how they shape our everyday life in our current editorial focus "Semester Question: What do we still value?" (in German)
Despite the intriguing potential for even online art or very brief visits to improve our mood and well-being, Pelowski is still convinced that key aspects of art's impact and character are also the immediate experience of original artworks. "One of the aspects that is missing while consuming online art, or even studying art in a lab, is walking around, discovering the space, being with other people, seeing original pieces, smelling them, hearing them, looking at them. There are a lot of unasked und unanswered questions."
Making the (art) world better
As museums are opening again, the researchers will continue their research on site. In the long run, they will work on dissemination and make sure that their results are used where they can change the world for the better: in museums and gallery spaces, in art education and in cultural policy. If you are in the Albertina next time and see visitors walking around with surveys or even caps and cables – stop by and say hi, and perhaps even ask if you can help share and reveal some of the mystery and impact of your art experience . (hm)
The EU-funded project ARTIS (Art and Research on Transformations of Individuals and Societies) led by Matthew Pelowski runs from February 2020 to January 2025. The project, involving nine project partners across Europe, is coordinated by the Faculty of Psychology at the University of Vienna.
Aesthetics is one of the main areas in the Vienna Doctoral School of Cognition, Behaviour and Neuroscience (CoBeNe) at the University of Vienna. The aim is to foster structured doctoral education at the University of Vienna and to create an environment supporting interdisciplinary research and research training. Find out more