Festive inauguration of Sebastian Schütze
03. October 2022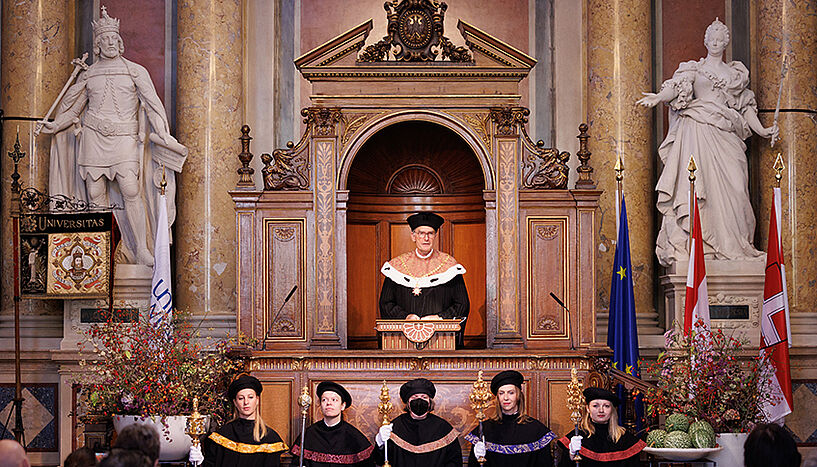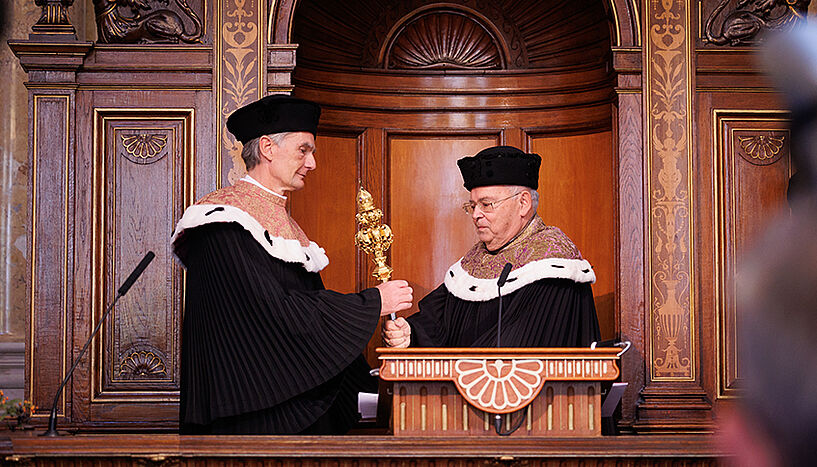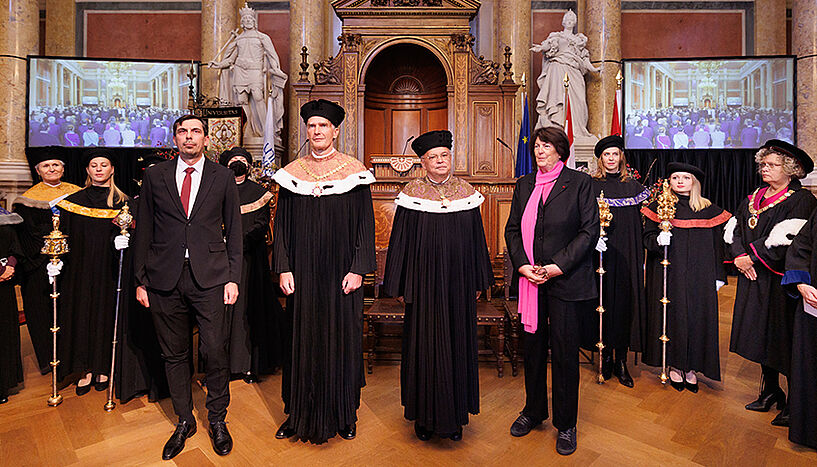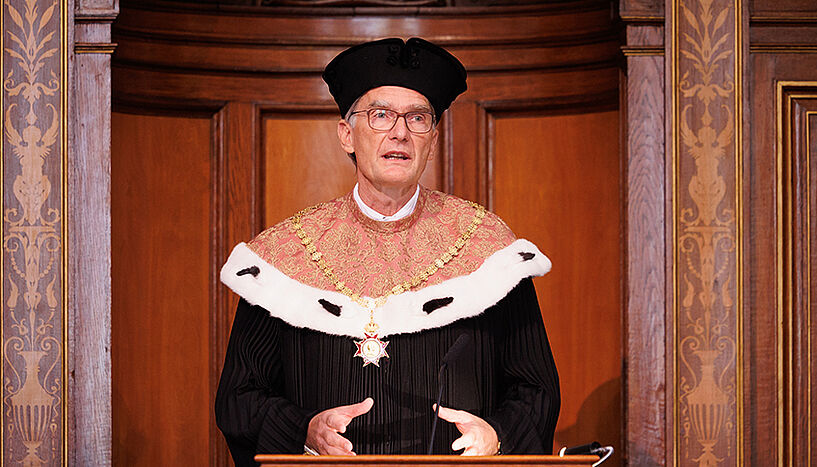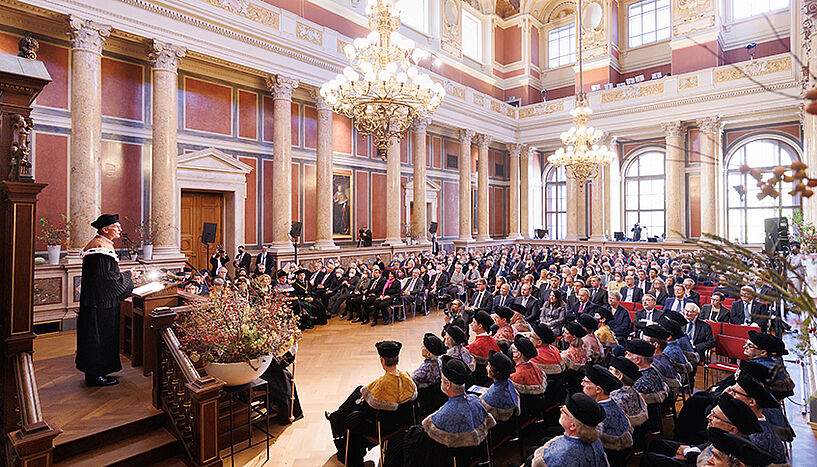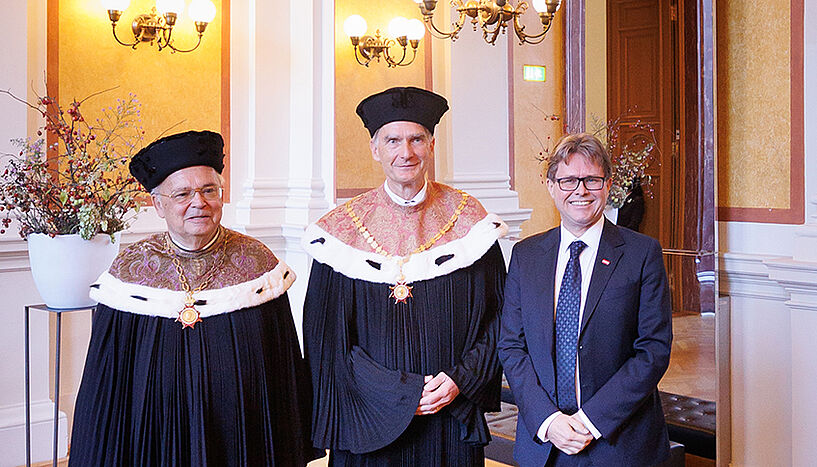 Rector's sceptre and Rector's collar passed to new Rector
During the festive inauguration of the new Rector Sebastian Schütze on 3 October 2022, the Rector's sceptre and the Rector's collar were passed to the new Rector. Former Rector Heinz W. Engl received the Rector's remembrance collar of the Alma Mater Rudolphina Vindobonensis.
Passing over the Rector's sceptre and the Rector's collar is a symbol forging the identity of the continuity of the Rector's office in service to the University of Vienna.
Besides the university seal, the university and faculty sceptres are the oldest academic emblems. Emperor Ferdinand I endowed the Rector's sceptre to the University of Vienna in 1558. Today, the sceptre is a symbol of university autonomy and of the common history and identity of the University and its members. In 1804, Emperor Francis II presented five collars for the Rector and deans to the University, which have been used ever since. Today, the Rector's collar symbolises the entire University and, at the same time, also the connection between the state and the University.
>The new Rectorate: Pressrelease from 30 Sept 2022
Images:
Inauguration_Presse_009_01: Sebastian Schütze, the new Rector of the University of Vienna, delivering his festive inaugural speech. (© derknopfdruecker.com)
Inauguration_Presse_001_01: Heinz W. Engl solemnly passing over the Rector's sceptre to Sebastian Schütze, the new Rector of the University of Vienna. (© derknopfdruecker.com)
Inauguration_Presse_007_01: Stefan Krammer, Chair of the Senate; Sebastian Schütze, new Rector of the University of Vienna; Heinz W. Engl, former Rector of the University of Vienna; and Eva Nowotny, Chair of the University Board. (© derknopfdruecker.com)
Inauguration_Presse_013_01: The new Rector Sebastian Schütze would like to continue the successful course of the University in its core areas of research and teaching. (© derknopfdruecker.com)
Inauguration_Presse_014_01: Festive inauguration of Sebastian Schütze as new Rector of the University of Vienna. (© derknopfdruecker.com)
Inauguration_Presse_015_01: Former Rector Heinz W. Engl, new Rector of the University of Vienna Sebastian Schütze and Martin Polaschek, Federal Minister of Science. (© derknopfdruecker.com)
Downloads: